Who we are and what this site is for

We are Paul and Sofia - two people inspired by our life experience, by our mentors and teachers and by our life situation, to create this site as an extension of our site based project, Pozzuolo. It is our heartfelt wish to put more people in touch with ways to feel & take part in evolving the NEW STORY that is unfolding before us.

We set out to build a comprehensive resource of information and ideas to further and hasten the unfolding of a paradigm shift that many people are now sensing and that we see happening across the globe.

We had big ideas of an impersonal comprehensive presentation. But we have come to realise that to be truthful to who we are and to be authentically part of this movement, our approach to this project has to be a personal one, owning to its bias, which is our bias and to its inability to be in any way representative of the enormous breadth of inspiration and effort that is beginning to blossom worldwide.

We cannot begin to research it all and in any case it is not necessary. We merely wish to inspire and help point visitors to this site to one or two new possibilities for personal change and practical action that they may not have been possible before.

Everyone has their special gift and it is for each of us to search and find a niche that allows ours to shine, no longer preoccupied merely with personal welfare and gain, though of course this is important, but moving our work into a context of contribution to a higher cause, for the common good. Given with love and with the affirming sense that we are building a more wholesome, beautiful and peaceful world, as opposed to the competitive grasping and dying one that we had become hardened to.



It requires an awesome vulnerability to step out of the numbing comfort of casualness, out of the confinement of the small me-plan,
 finding yourself trembling in the unknown land 
beyond the limits of who you have taken yourself to be.
 Here all you have to hold onto is your love.

In the shedding of the borrowed, the outdated, the strategic,
 the too small clothes, you become translucent,
 more shakti flows unrestricted through you. 


You are a medicine woman or man, pouring healing
 into our aching longing for the real, 
a lighthouse in this world so full of plastic and replicas.

You heal us just by your willingness to be you.

~ Chameli Ardagh


If you would like to offer us your ideas,
your feedback, or ask a question,
please use the form below:

Powered by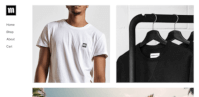 Create your own unique website with customizable templates.